Easyvoice Hosted IPPBX Pricing
Robust Feature Set at One Low Monthly Price
EasyVoice Hosted IPPBX service provides the most comprehensive solution for your hosted PBX. Easyvvoice Hosted IPPBX delivers the top-rated value in hosted VoIP when it comes to quality of service and the all-inclusive pricing.  Unlike other providers, all main features are included for all users at an affordable monthly fee, and all with no annual contracts, strictly month to month. Even better, with our hosted IPPBX service you can choose our rental option on all your IP phones and bundle them with your EasyVoice Hosted IPPBX solution, and completely eliminate any upfront hardware costs. Simply choose to add your IP Phone endpoints to your monthly bill. It's that easy! EasyVoice Hosted IPPBX is the best feature-for-feature value, with the easiest hosted PBX pricing model available.
Determining the cost of your EasyVoice Hosted IPPBX solution is easy:
Step 1:  Choose the number of  Seats/Extensions
Just decide how many user extensions or seats you need. Each extension/seat includes all the basic features:
Unlimited local and long distance calling
Unlimited extension-to-extension calling
Caller Name & Number display
Enhanced Voice Mail
Find me Follow Me
HD voice (where available)
E911 Service available
Easyvoice Hosted PBX pricing is so simple, all the features are included in one low monthly rate*!
Step 2: Add up the number of Extensions/Seats
After you determine how many extension/seats you need to provide a connection for each of your users, simply add up the price/mth  for the plan you choose and that would be your total monthly cost for your services.
---
Unlimited Calls to Canada Includes unlimited calling within Canada. Excludes: NWT, Yukon, Nunavut. These locations are billed at 10 cents/min.
Unlimited Calls to USA Includes unlimited calling to anywhere in Canada & US. Excludes: NWT, Yukon, Nunavut, Hawaii, & Alaska. These locations are billed at 10 cents/min.
Unlimited World Plan Unlimited calling to 34 countries. Excludes: NWT, Yukon, Nunavut, Hawaii, & Alaska. These locations are billed at 10 cents/min. Some calls to mobile phones are billed at higher rates, please check our rates table.
All calls are billed for per minute All inbound & outbound calls are billed at 3 cents/min in Canada & US. Overseas calls billed at our LD rates. Please refer to our rates table.
Standard features Included Includes over 26 of our Standard Business features. Get the full list on our Hosted IPPBX features page.
Number Portability You can keep your existing number when you switch to EasyVoice
911 Emergency Service 75¢ per month extra
Great long distance savings Calls made outside of package will be billed at our great long distance rates, starting from just 3 cents/min
Features »
Unlimited Calls to Canada

Unlimited Calls to USA

Unlimited World Plan

All calls are billed for per minute

Standard features Included

Number Portability

911 Emergency Service

Great long distance savings
HOT
Unlimited Calls to Canada

Unlimited Calls to USA

Unlimited World Plan

All calls are billed for per minute

Standard features Included

Number Portability

911 Emergency Service

Great long distance savings
HOT
Unlimited Calls to Canada

Unlimited Calls to USA

Unlimited World Plan

All calls are billed for per minute

Standard features Included

Number Portability

911 Emergency Service

Great long distance savings
HOT
Unlimited Calls to Canada

Unlimited Calls to USA

Unlimited World Plan

All calls are billed for per minute

Standard features Included

Number Portability

911 Emergency Service

Great long distance savings
HOT
Or call us today 1-866-727- 4383 to get a detailed quote on your particular needs
---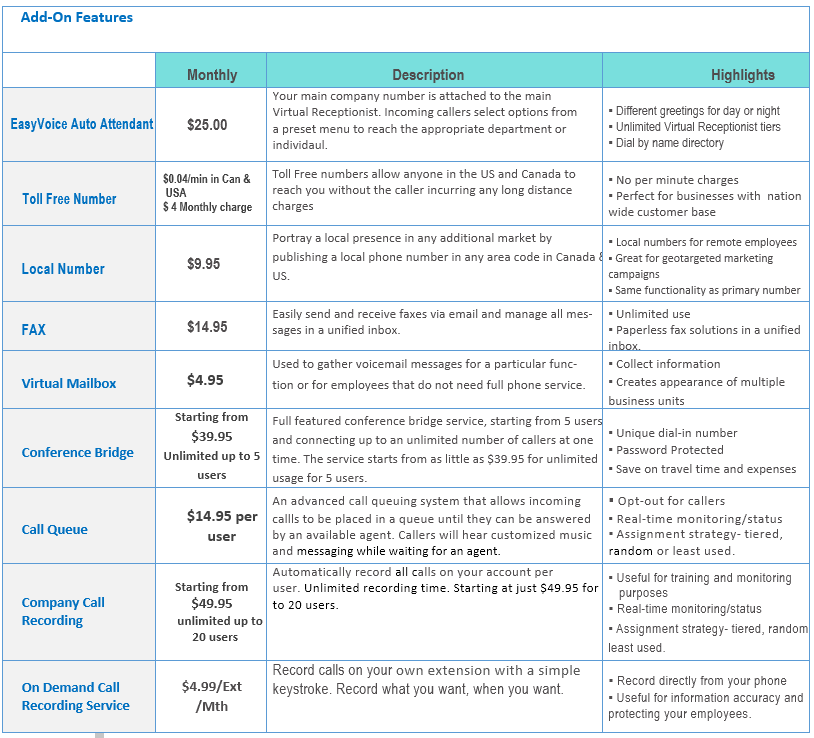 ---